Touchdown Turnaround Everything Is Safe And Sound
Everywhere And Everytime I Am Yours And You Are Mine
Lookie what surprise came in the mail today ...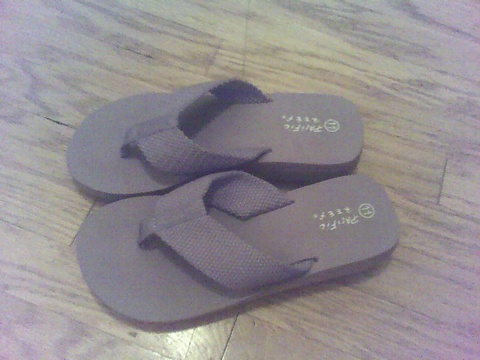 They are flip flops AND they are purple! What more could a girl want?!?
And as if that weren't enough, they are sooo squishy and comfortable!!!
Although, somewhat slippery as I almost busted my ass trying to walk across the hardwood floor in them.
Cuteness takes practice, yo.
Posted by Princess Cat at September 7, 2006 11:58 PM @ 11:58 PM in SSDD // Permalink | TrackBack