Girl Fest Continues
As promised ...
The haircare products (much fewer of these):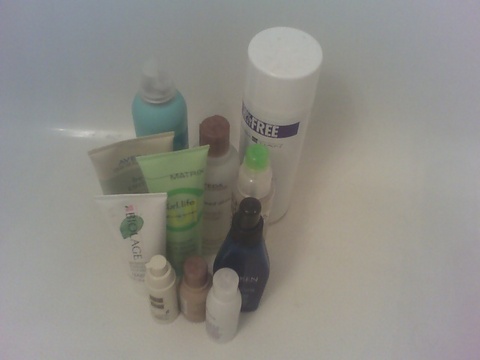 And finally, by AWTM's request, the body wash/exfolliants/random skin care products: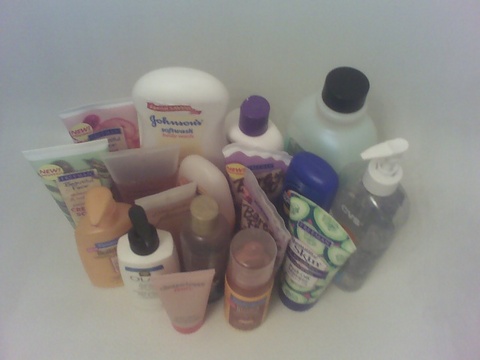 If only you people knew how small my bathroom really was, you'd be AMAZED that I fit all this crap in there. And that's not even touching the contacts, make up, hair accessories, or nail products.
Posted by Princess Cat at August 18, 2006 02:10 PM @ 02:10 PM in All About Princess // Permalink | TrackBack