You Make Me Feel Out Of My Element
Some days, I wonder how it got so girly in here ...
I have 13 bottles of shampoo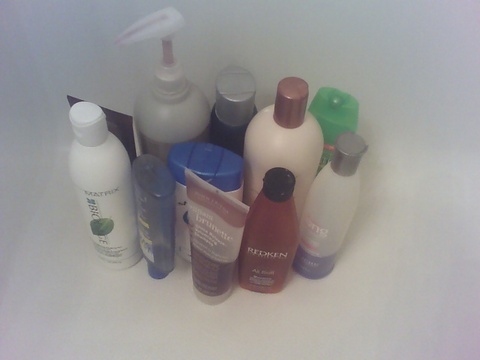 (only 11 are pictured because I forgot about the other 2)
I have 15 bottles of conditioner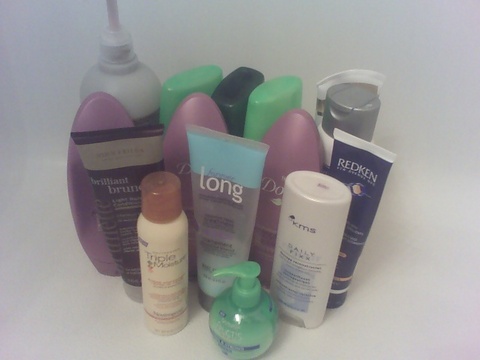 And I'm the only one using them. No roommates to share with or anything like that.
Can anyone beat those numbers?

Next up, more hair care products ... and lotions ...
Posted by Princess Cat at August 18, 2006 10:30 AM @ 10:30 AM in All About Princess // Permalink | TrackBack