Christmas In The Princess Palace
It is my first house, my first tree (since I moved out of my parents house 8 years ago), my first sofa, and my first Christmas without my family ...
Doesn't it look GREAT?!?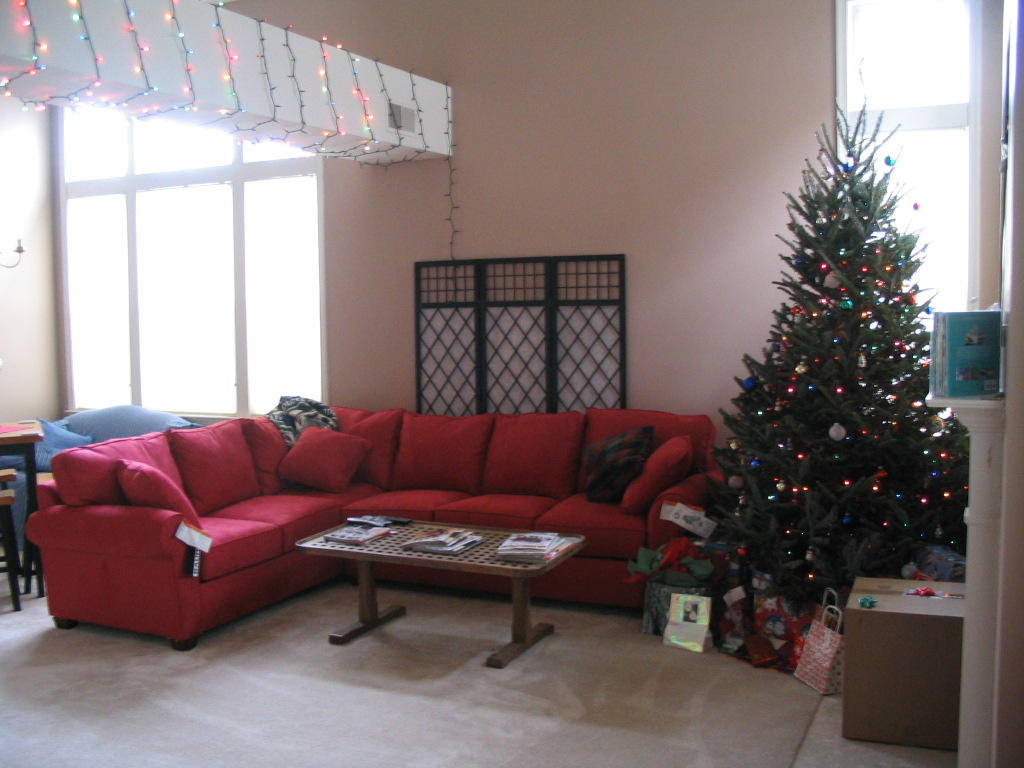 ... and from the second floor ...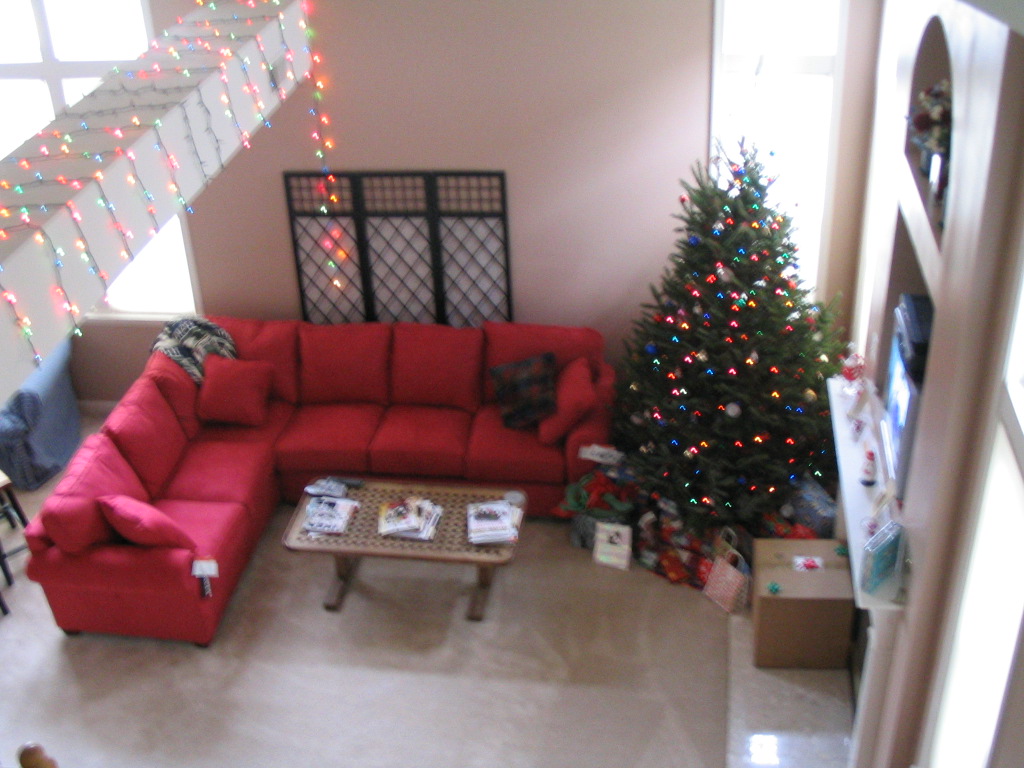 **just ignore the blue thing in the background - that is the old loveseat I was using as a couch before the new baby came to town on Tuesday. Oh, and ignore the oddly non-retro outdated coffee table - yet another loaner piece of furniture.

Posted by Princess Cat at December 21, 2006 01:51 PM @ 01:51 PM in SSDD // Permalink | TrackBack