Ooo...Cherry Trees...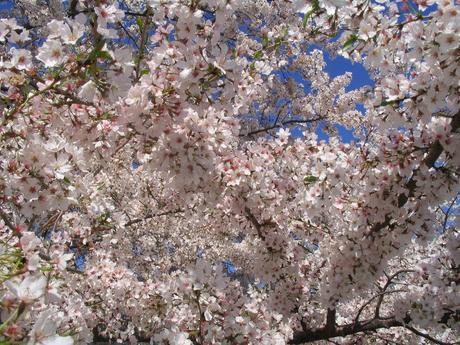 I went to the sakura matsuri (cherry blossom street festival) this weekend and had a great time. It was SO sunny (but not too hot). I got myself just a little sunburned though... (OW)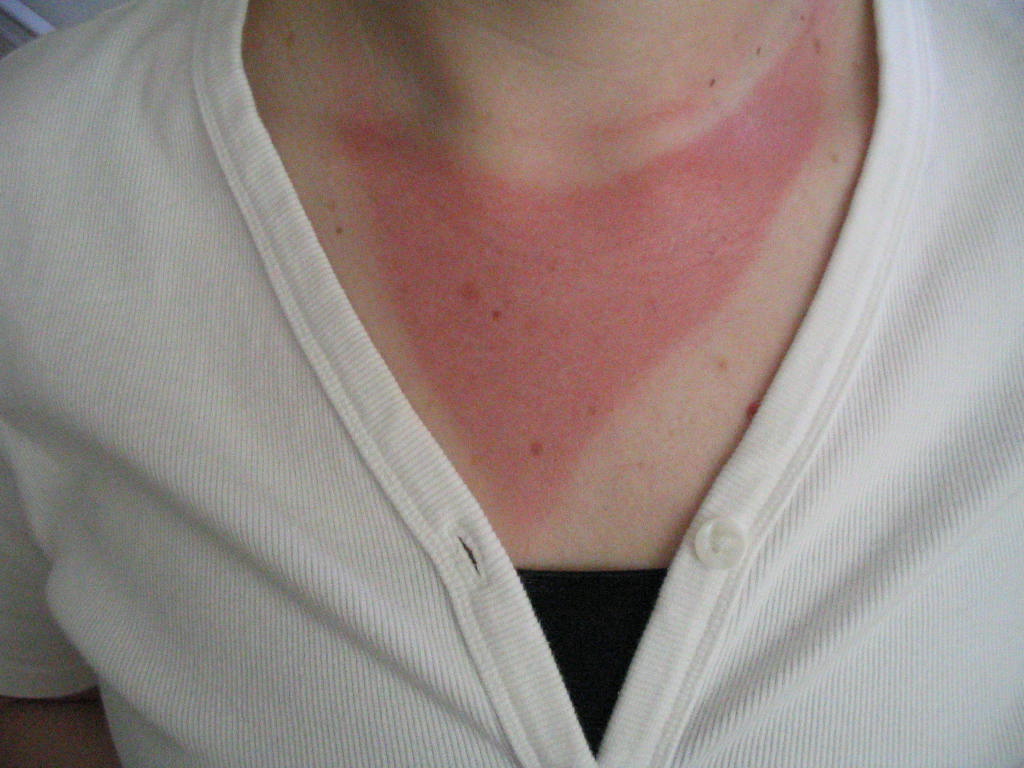 I saw a lot of vendors and performances that reminded me of my time in Japan. A little bit of it even made sort of misty-eyed...but I got over that when I saw these guys. I LOVE taiko drummers! They even had their dance team with them. Good stuff!!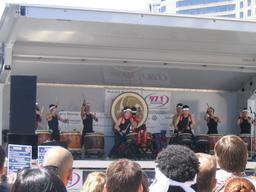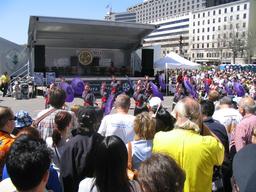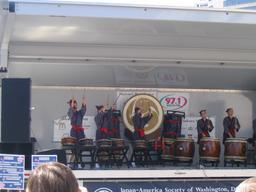 We took a stroll over to the tidal basin after that and checked out the trees that start it all, way back when.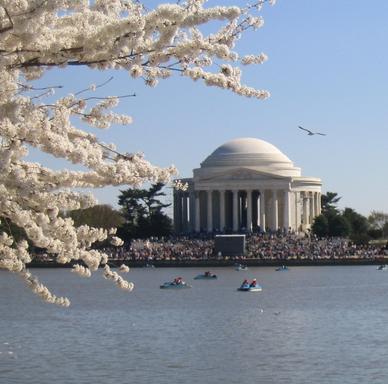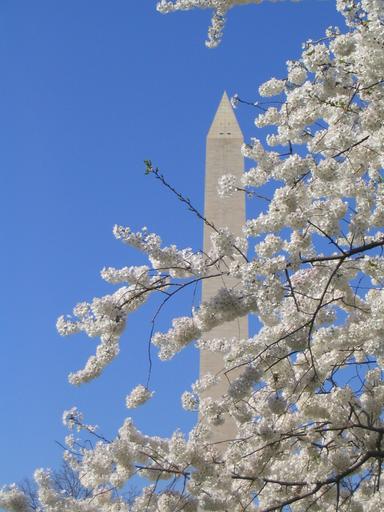 At first I wasn't much interested because trees are trees, right? No, these trees really are that cool. And even though I had seen them before, it was magnificent to walk through them...Especially knowing they only bloom 7-10 days per year. There is just something awe inspiring about being under their delicate canopy.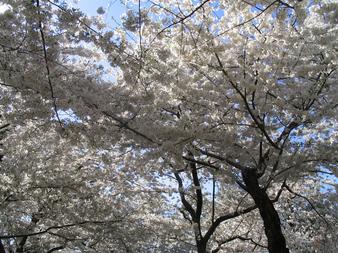 Posted by Princess Cat at April 11, 2005 04:11 PM @ 04:11 PM in Good Times // Permalink